The Integram: an Integral Enneagram of Consciousness; a model of consciousness, including all aspects, for designing practical paths of personal development and evolution.
Quick Links: jump to any section
Breaking Thru the Pavement, part 2

As promised last month, here's the second part of our breakthrough to Liberation and Freedom; a theme I usually coordinate with Independence Day. Let's pick up where we left off last time. We looked at Internal Prejudice, (how we look down our nose at our own natural processing styles,) and dug into ridding ourselves of unnecessary restraints, so we can take advantage of our processing styles, rather than be limited by them.

We need to take hold of all those voices creating an "internal tug-of-war" in our heads and identify exactly who's pulling in which direction. And beyond our own internal choir we have the voices of our parents, teachers, peers, and more, all contributing their perspectives, and often denigrating ours.

This sets us up to question ourselves, rather than explore the possibilities and reaches of our innate resources. Furthermore, when we think, feel, and act the way others want us to, we get positive reinforcement, further pushing us away from our authentic, natural processing styles. We're simultaneously given positive reinforcement for abandoning our authentic styles, and negative reinforcement when we're ourselves.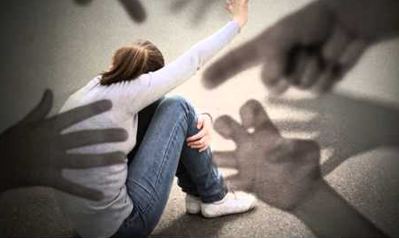 Add to this the complication of our own shifting styles under the dynamics of stress or confidence, and things get complicated quickly. We can shift from being very logical to being very emotional or vice versa. We can normally be very intuitive, and under stress get totally in our heads. These shifts offer us as many resources as they do challenges, but due to the circumstances surrounding our shifting to that processing style, we can associate the style with the state of mind.


Guilt by Association
This couldn't be more natural or normal. So where's the catch? Each way of processing has its own set of filters, problems, and resources. Crazy as it may seem, there's a downside to the way we process in confidence, and an upside to the way we process in stress. Those states are within us for a reason. They're part of the package, and when we exclude or diminish the value of one or the other, we lose a bigger, more inclusive, informed perspective.

Let's look at how two different people were affected by this, and how we helped maximize their performance. Joe is a successful, busy guy. When he's under stress, his normally fast, focused way of being seems to hit mush as his body takes over processing duties. He loses direction, priorities, and his "go get 'em" attitude, and so associates his body's input as a negative thing. When Joe's feeling confident, his competitiveness melts into a more "focused on others" team orientation, with all kinds of thinking, strategizing, and planning, so Joe associates his "better self" as a thinker.

This creates an underlying prejudice toward thinking and away from his body, and as with most prejudice, this is due to incomplete information. Joe's gut has important data to bring to the table, but because he associates it with stress, he discounts it. Furthermore, he builds his life around the premise that thinking is always preferable to intuition or his natural processing center: his feelings.

When we re-connected him with the valuable information his heart and intuition had been trying to share, Joe found his happiness. Prior to this, his brain kept connecting him to things. Things weren't satisfying or making him happy (they weren't even bringing the sense of security that his brain craved.) The information from his heart and intuition connected him to dreams and people. This is where he found his life; his "satisfied, happy, more successful than before" life.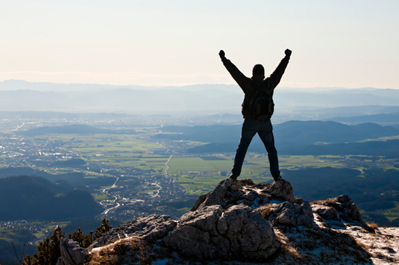 Mary is organized, grounded, and pragmatic. When she's under great stress, a wave of emotion can overtake her, leaving her feeling moody and depressed. When she's confident, her brain is a wonderland of ideation and planning. Can you guess how she feels about thinking vs. feeling? The problem is that it's not her feelings that are at fault, although they're getting the blame. They're suffering guilt by association with stress. And just like Joe, although her brain is certainly more active when she feels confident, it isn't her brain that's the "hero." Her feeling side infuses her with a connectedness to art, music, and people.


Conclusion
By learning exactly what our different parts are contributing, we can get out from under the yoke of compulsions and the limitations of internal prejudice. We can know and accept ourselves for who we really are; celebrating the variety and breadth of our processing styles. We can use resources we never knew we had, and not waste time pursuing ways of being that won't ever fit. We can integrate the varied and diverse perspectives within us, and recognize them in others. We can make life work for us in a way that nourishes and supports us. When people speak of "balance," it's really integration they seek; everything clicking in harmony. First, you meet each of your perspectives. Then knowing what they're each about, you integrate them as your team. When you're in command of your team, you're in the driver seat. The rewards that follow are infinite.

Want to learn more about how to become the best you possible? Come visit the web site, or better yet, contact me and see how we can design a program to fit your needs and desired outcomes.

- Ian J. Blei


****************

Special Offer! - "Say the Secret Word."
Bringing back our FREE Dynamic Discover Sessions to the first 3 people (not already clients) who email me with this month's "secret word:" Independence. The Dynamic Discovery Session is normally $247, but just put that word in the Subject Line of your email, along with your contact info so we can schedule, and you can be one of the lucky winners!

"I felt overwhelmed and was beginning to doubt myself and my success. Ian helped me harness what I had within to do what was needed. He's extremely insightful and effective, and in no time I found myself focused, organized, and best of all relaxed and stress-free." - T.U. - attorney, San Francisco Click to Schedule.
Resource Links:

Conscious Communication - the podcast series

Melissa Risdon's Raving Fan Radio Show:
Ian Blei on the Integram (TM) -understanding ourselves, each other, and our relationships

KG Stiles: "Conversations that Enlighten and Heal"
Ian Blei on Kind Ambition and the Integram (TM)

Kind Ambition - 2nd Edition

Got Blog? come visit the Blog.

Character Driven - Ever want to create characters that were so believable, that people forgot they were characters?


****************
Welcome to the Integram, where consciousness meets intentional design. Enjoy!



The Optimizer
Ian Blei,
Director of the
Institute for Integral Enneagram Studies and
President of
Optimized Results
415.826.0478

Kind Ambition
Click HERE

Kind Ambition:
Practical Steps
to Achieve Success
Without Losing Your Soul

Kind Ambition
Fan Page
now on
FACEBOOK
Kind Ambition is about you having the tools to slide over to the driver's seat of your own life. Circumstances will always be changing, seemingly thwarting our plans, but we don't have to be thrown around by them. You can be in charge of your choices and actions more than you might imagine - yet.
Kind Ambition is written for you, as a practical guide you can use right now. It is a collection of insights and actions designed to help you move forward and get more out of your life at home and at work. The chapters hold to a formula of first giving you a new way to look at things, then offering you tangible Action Steps to try them out, and finally some things to notice when you do.
Kind words for "Kind Ambition"
"If you are interested in success, whether it is in running a large organization, a small business, or leading a satisfying life, you will find a right blend of rules, wisdom and wit in a digestible fashion that will serve to accomplish your objectives. The notion that kindness can be blended with ambition and made to work and serve the "bottom line" is enlightening, uplifting and satisfying."
-Steven Kiefel – CEO, Red Pill Media
"An easy to use guide for anyone who wants to achieve real growth and success. His sensible and practical tactics solve age-old challenges with real, how-to solutions. Best of all, Ian lives his work!"
-Romanus Wolter - Author: Kick Start Your Dream Business
Success Coach Columnist: Entrepreneur Magazine
Radio Host: Syndicated Kick Start Guy Segment
" We all face obstacles in our lives and careers. Some of these come from within, subverting our conscious intentions. The good news is: they can be overcome. The techniques and processes found in this book will help you on your way."
-Margaret Heffernan – Author: The Naked Truth: A Working Woman's
Manifesto on Business and What Really Matters
Syndicated Columnist: Fast Company Magazine
"A scientifically-based, spiritually-awake, (and smart and funny) guide to making the most of your life. Ian Blei provides the know-how, the inspiration, the structure and all the tools you need in this straightforward and inspirational book."
-Lisa Betts-LaCroix, Past President of SF Coaches
Star of Unapix film, "Dance Me Outside"
" Ian Blei shares his deep insights in simple and straightforward ways. His work continues to inspire me whenever I feel I'm getting stuck in some area of my life."
-Roy King, III , Director Pacific Development Partners