The Integram: an Integral Enneagram of Consciousness; a model of consciousness, including all aspects, for designing practical paths of personal development and evolution.
Quick Links: jump to any section
No time? Listen to the podcast (7:46 min.) in the background while you file, exercise, ride to work, etc.
Walking a Mile in Someone Else's Shoes
Can Get You Lost
(click for podcast on Soundcloud)

Most of us have been taught that in order to have compassion for someone, or understand their actions, we need to walk a mile in their shoes. Then we'd understand why they do what they do or say what they say. Actually, that's not altogether true.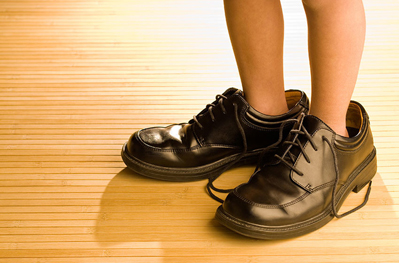 We go into situations with our own beliefs, values, and perspectives, whether those situations are ours or someone else's. Stepping into their situation (walking in their shoes) with our own beliefs, values, and perspectives, is in no way having the same experience as they would have. We're not only fooling ourselves, but probably going down the wrong road as well.

We need to get to the real outcome that this proverbial advice is after: understanding where the other person is coming from. This is more accurately described by their beliefs, values, and most importantly, perspectives.

The way we see the world, and process incoming stimuli, directs our experience. Rather than walking a mile in your shoes, if I could sit for a few minutes looking at the world through your eyes, I would have a far clearer, and more accurate picture of what you see.

Once you get to know someone well, this process is not too much of a stretch, but most of our daily interactions don't foster that kind of "getting to know you." So how can we short-cut this process, allowing us to have more under-standing and compassion for those around us? (Side benefit: not getting ourselves overwrought dealing with them).

1. A projection is only part of a movie.
That whole "walking a mile in your shoes" concept is basically about making a projection, which we only do when we don't know or understand someone else's experience. We take our own experience and plug it into the blank space of our not knowing. Since we do different things for the same reasons and the same things for different reasons, we can't make that kind of assumption. There's no substitute for finding out what someone's true motivations are.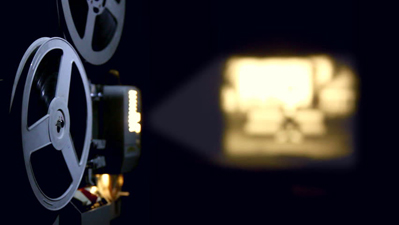 Be a bit skeptical with yourself. If you feel that you know someone's experience, but haven't checked in with them about it, that's the time to put yourself in their place. How would you feel if someone made that leap about you? You'd want them to check in, right? Go for it. Ask what's going on inside for them (their direct experience; without analysis).

2. Listen for cues.
We give more information than we might realize when we talk. Our perspective has a huge influence on our word choice. Does the person you're trying to understand say they "think" things, or do they "feel" them, or do they simply "know" them? Are they experiencing through their analytical, or their gut instincts? Are they angry about something that has nothing to do with you, but feels aimed at you? Are they re-enacting a situation for you, rather than merely describing it?

All of these cues let you in on the other person's internal experience, when you're clear enough to keep your own out of it. Remember however, that these are only hypotheses on your part until you check in with the other person and ask questions. The more you keep the focus on their experience, the more likely you are to actually "get" it.

3. Try to see through their eyes
The more you can understand about how someone got to where they are today, the more you can understand how they see things. The less stable our childhood, the more likely we are to take very active positions later on; trying to control, contain or manage situations. The more someone had to cope with a "larger than life" family member, the more likely they are to duck being the center of attention, or avoid conflict head-on.

Growing up in a big, noisy family often gives a person a gleefully confrontational style. If you had grown up in the situation they did, how would you see things?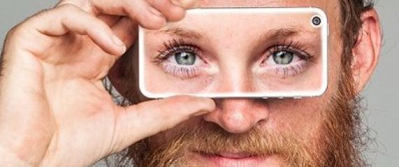 Finding out these kinds of things about people is not prying; it's learning who they are, which in turn enables you to hear and see them more clearly. This cuts through most of the misunderstandings we deal with on a daily basis, and gives us the ability to connect with others on a much more real level. Without our own projected perspectives clouding our ability to see each other, conflict dissolves into curiosity, and we can reach that goal "walking a mile in their shoes" offered us in the first place.

Want to learn more about how to become the best you possible? Come visit the web site, or better yet, contact me and see how we can design a program to fit your needs and desired outcomes.

- Ian J. Blei


****************

Happy Valentine's Day!

Communication is the number one issue couples identify as their stumbling block. This doesn't have to be the case at all!
Want the secret decoder ring? Understanding each other will be so simple, you'll wonder why you waited so long.

Pop by the web site to see what's on Special for February! Look for some hearts.

"The ride home from our session may have been the first time in years where we had a fun, exciting conversation in the car, instead of getting caught up in complaints or bickering. Instant success!" -M.F., San Francisco, CA
Resource Links:

Conscious Communication - the podcast series

Melissa Risdon's Raving Fan Radio Show:
Ian Blei on the Integram (TM) -understanding ourselves, each other, and our relationships

KG Stiles: "Conversations that Enlighten and Heal"
Ian Blei on Kind Ambition and the Integram (TM)

Kind Ambition - 2nd Edition

****************
Welcome to the Integram, where consciousness meets intentional design. Enjoy!



The Optimizer
Ian Blei,
Director of the
Institute for Integral Enneagram Studies and
President of
Optimized Results
415.826.0478

Kind Ambition
Click HERE

Kind Ambition:
Practical Steps
to Achieve Success
Without Losing Your Soul

Kind Ambition
Fan Page
now on
FACEBOOK
Kind Ambition is about you having the tools to slide over to the driver's seat of your own life. Circumstances will always be changing, seemingly thwarting our plans, but we don't have to be thrown around by them. You can be in charge of your choices and actions more than you might imagine - yet.
Kind Ambition is written for you, as a practical guide you can use right now. It is a collection of insights and actions designed to help you move forward and get more out of your life at home and at work. The chapters hold to a formula of first giving you a new way to look at things, then offering you tangible Action Steps to try them out, and finally some things to notice when you do.
Kind words for "Kind Ambition"
"If you are interested in success, whether it is in running a large organization, a small business, or leading a satisfying life, you will find a right blend of rules, wisdom and wit in a digestible fashion that will serve to accomplish your objectives. The notion that kindness can be blended with ambition and made to work and serve the "bottom line" is enlightening, uplifting and satisfying."
-Steven Kiefel – CEO, Red Pill Media
"An easy to use guide for anyone who wants to achieve real growth and success. His sensible and practical tactics solve age-old challenges with real, how-to solutions. Best of all, Ian lives his work!"
-Romanus Wolter - Author: Kick Start Your Dream Business
Success Coach Columnist: Entrepreneur Magazine
Radio Host: Syndicated Kick Start Guy Segment
" We all face obstacles in our lives and careers. Some of these come from within, subverting our conscious intentions. The good news is: they can be overcome. The techniques and processes found in this book will help you on your way."
-Margaret Heffernan – Author: The Naked Truth: A Working Woman's
Manifesto on Business and What Really Matters
Syndicated Columnist: Fast Company Magazine
"A scientifically-based, spiritually-awake, (and smart and funny) guide to making the most of your life. Ian Blei provides the know-how, the inspiration, the structure and all the tools you need in this straightforward and inspirational book."
-Lisa Betts-LaCroix, Past President of SF Coaches
Star of Unapix film, "Dance Me Outside"
" Ian Blei shares his deep insights in simple and straightforward ways. His work continues to inspire me whenever I feel I'm getting stuck in some area of my life."
-Roy King, III , Director Pacific Development Partners