The Integram: an Integral Enneagram of Consciousness; a model of consciousness, including all aspects, for designing practical paths of personal development and evolution.
Quick Links: so you can jump to any section

Feature Article

No time? Listen to the podcast (8:58 min.) in the background while you file, exercise, ride to work, etc.

Upcoming Events
Feature Article
Special Offers
Resource Links
Alternative Website
ianblei.com is in responsive code for phones and tablets. let me know what you think! What do you want to see that isn't there yet?

****************
Self-Knowledge is Power:
and this time it's Personal (power)
(click for podcast)

Before getting involved in personal development work, the question is always what am I going to get out of this, and how will it help me? Sure, the answer could fill a book, but boiling it down, what I see most people take away is a huge amount of confidence and personal power.

Think about it; when you really understand how something works, from changing a tire to an app on your phone, you feel more confident about it. Wouldn't it follow that if you really understand how you work, you'd feel more confident about you? When you want to understand something complicated like a car's fuel pump, you carefully take it apart, see how each component fits, then put it back together.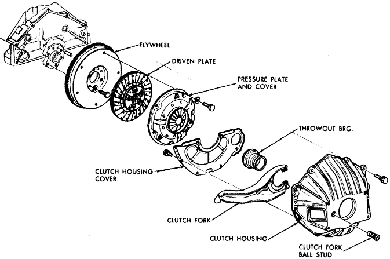 This kind of deconstruction, examination, and re-integration works with us too. If we examine things piecemeal; looking at an issue that's bothering us here, another there, we're putting out fires, rather than making ourselves fireproof. The former increases our stress level, as regardless of what we're doing, there's going to be another issue around the corner. An Integral understanding of how each component works together enables us to solve for root causes that solve multiple issues simultaneously.


Master Switches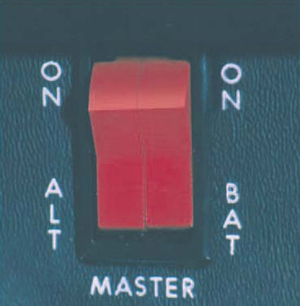 Any time we can throw one switch to turn on all the lights, it saves a lot of time and energy. Sometimes that one switch seems huge and impossible, but the benefits so outweigh living in darkness, it's worth the effort. One of these enormous switches is breaking through a developmental stage that stays with us all our lives; self-centered processing. I hesitate to use the n-word (narcissism) as most people have a negative and distorted view of what it actually means.

When we're young, we have very little information to work with except for our own experience. We take our feelings and thoughts and figure that's what others are feeling and thinking. What else do we have to go on? Hopefully, as we go out into the world we learn that others feel and think differently, and that's not necessarily a deviation from what's true. We still tend to keep that younger process, looking at what's going on around us as "orbiting" us. Hopefully we grow to see ourselves as a part of everything around us; not the center.

Being able to throw this switch, shifting from the center of what's happening to a part of what's happening solves for an astounding number of issues and problems in our lives, relationships, and work. Let's look at reducing one of the biggies: anxiety.


Internal Dialog and Definitions
Fear and anxiety are used interchangeably as synonyms, along with dread, terror, alarm, panic and more. These all impact our limbic system and biochemistry almost identically, so they can feel the same. There's even some overlap to make things more confusing.

What if we could explore a way of looking at this sensation in a way that can alleviate some of the unnecessary aspects? For example, differentiating between anxiety and fear can make us feel much better, without losing a healthy sense of safety. We need a certain amount of reasonable fear to survive, and that's a great place to start differentiating. Fear is really about physical danger and a threat that we'll come to bodily harm. Without this, we would've walked up to pet a saber-tooth tiger, and wouldn't have survived as a species. When it comes to fear, we really only have two options: fight or flight.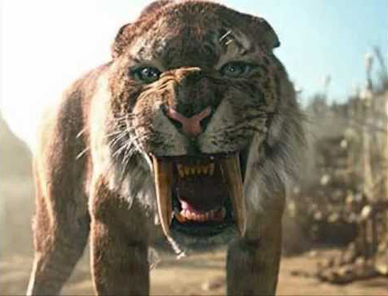 Now think about the last time you felt anxiety. Were you being chased by wolves or a guy with a chainsaw? Those would be perfect times to have fear shooting adrenaline through your bloodstream, and fight or flight are your only options. When you felt anxiety, there's a good chance you were in a position where you were concerned about what others would think about you. This is a great place to differentiate because you have more options than just fight or flight.

I do want to acknowledge that overlap mentioned earlier. We can have anxiety over losing our jobs, which may not be an immediate life-threatening situation, but it dovetails with fear, when our security is threatened. We still have multiple options beyond fight or flight, and that's why I'm still calling this anxiety.

So bringing all of these concepts to a singular root cause and solution, I'll share my own switch-flipping aha! I used to have the dreaded and common "fear of public speaking. When I looked at it as a fear, my options were of course fight or flight, neither of which worked at all for public speaking, so I started digging deeper. I realized that there was little chance I'd come to physical harm, even if I was terrible. So what was I afraid of?

I was afraid others would think I was stupid, boring, didn't know my material, or just plain wouldn't like me. First, none of that meant physical harm, so I reframed my stomach twisting as anxiety. Now I could look for solutions beyond fight or flight. As I looked at all of the things I was worried about, they all had to do with how others felt about me, putting myself in the center of everything. What if I flipped that developmental switch, and took myself out of the center, and focused on them? Now my questions were "how can I best serve them? How can I give them the best?" I love to give people value, so this could be really fun! The more I thought about giving to them, the less anxiety I felt, and I started to thoroughly enjoy public speaking.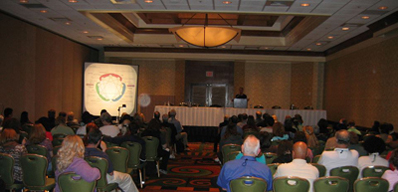 This was the Integral aha! My anxiety was directly tied to being the center of everything. I could look at my anxiety as a function of narcissism, and it immediately changed from a controlling factor to an undesirable vestige of my childhood. Rather than anxiety pushing me around whenever it surfaces, I can catch it and say, "hey, why am I putting myself in the center of the Universe here? Get a grip!" With this, anxiety melts into laughter, and I'm free. Once again, an Integral approach solved countless individual areas where anxiety once reigned.

Want to learn more about how to become the best you possible? Want to grab your life with both hands and make it intentional and extraordinary? Come visit the web site, or better yet, contact me and see how we can design a program to fit your needs and desired outcomes.

- Ian J. Blei


****************

February Special Offers:

February brings us Valentine's Day, Chinese New Year, and even President's Day. To accommodate this variety, I'm offering a couple of specials this month.

First, for Chinese New Year, I'm not "monkeying around," but extending the New Year special of a solid month of coaching for the "Transformational Business Plan," at 50% off, so 4 weeks of working with you on this masterful workbook to create the most productive and powerful year to date. Workbook and four 1-hour sessions, only $499. Only extending to February 28, because it's a crazy discount, but I want to help as many of you as possible to not have another year go by where you're not the master of it. Click to Schedule.

"...If you're looking to start a new business, change careers, or trying to figure out what to do with your life, I highly recommend working with Ian!" -Dave Kang, Internet Entrepreneur and User Experience Designer

Then for Valentine's Day, I'm offering the 90-minute Couples Session at 50% off as well. This is for Couples, Partners, or Duos of any kind. You'll understand what you bring to the table, where you're on the same page, and where the forks in the road are. You'll get a map of the minefields and the path to your best relationship possible, communication tips, and more. Regularly $250.00 but only $125.00 until February 28, and it will change your relationship. (Details)
Schedule

"...After just one session, my partner and I were able to move through conflict in a non-blaming and curious way, eager to explore how our innate differences worked in our relationship...As a psychotherapist, I recommend this process to the couples I see for relationship therapy...""- Shari Levine, LMFT, Portland, OR.

****************

Resource Links:

The Integram (TM) - the podcast series

AMP: Authentic Man Podcast:
a lively conversation between Ian Blei and Executive Director Casey Capshaw, covering everything from intimacy to video games.

Melissa Risdon's Raving Fan Radio Show:
Ian Blei on the Integram (TM) -understanding ourselves, each other, and our relationships

KG Stiles: "Conversations that Enlighten and Heal"
Ian Blei on Kind Ambition and the Integram (TM)

Kind Ambition - 2nd Edition

Got Blog? come visit the Blog.



****************
Subscribe to the Integram
Welcome to the Integram, where consciousness meets intentional design. Enjoy!



The Optimizer
Ian Blei,
Director of the
Institute for Integral Enneagram Studies and
President of
Optimized Results
415.826.0478

Kind Ambition
Click HERE

Kind Ambition:
Practical Steps
to Achieve Success
Without Losing Your Soul

Kind Ambition
Fan Page
now on
FACEBOOK
Kind Ambition is about you having the tools to slide over to the driver's seat of your own life. Circumstances will always be changing, seemingly thwarting our plans, but we don't have to be thrown around by them. You can be in charge of your choices and actions more than you might imagine - yet.
Kind Ambition is written for you, as a practical guide you can use right now. It is a collection of insights and actions designed to help you move forward and get more out of your life at home and at work. The chapters hold to a formula of first giving you a new way to look at things, then offering you tangible Action Steps to try them out, and finally some things to notice when you do.
Kind words for "Kind Ambition"
"If you are interested in success, whether it is in running a large organization, a small business, or leading a satisfying life, you will find a right blend of rules, wisdom and wit in a digestible fashion that will serve to accomplish your objectives. The notion that kindness can be blended with ambition and made to work and serve the "bottom line" is enlightening, uplifting and satisfying."
-Steven Kiefel – CEO, Red Pill Media
"An easy to use guide for anyone who wants to achieve real growth and success. His sensible and practical tactics solve age-old challenges with real, how-to solutions. Best of all, Ian lives his work!"
-Romanus Wolter - Author: Kick Start Your Dream Business
Success Coach Columnist: Entrepreneur Magazine
Radio Host: Syndicated Kick Start Guy Segment
" We all face obstacles in our lives and careers. Some of these come from within, subverting our conscious intentions. The good news is: they can be overcome. The techniques and processes found in this book will help you on your way."
-Margaret Heffernan – Author: The Naked Truth: A Working Woman's
Manifesto on Business and What Really Matters
Syndicated Columnist: Fast Company Magazine
"A scientifically-based, spiritually-awake, (and smart and funny) guide to making the most of your life. Ian Blei provides the know-how, the inspiration, the structure and all the tools you need in this straightforward and inspirational book."
-Lisa Betts-LaCroix, Past President of SF Coaches
Star of Unapix film, "Dance Me Outside"
" Ian Blei shares his deep insights in simple and straightforward ways. His work continues to inspire me whenever I feel I'm getting stuck in some area of my life."
-Roy King, III , Senior Partner/Channel Marketing Manager - Skype