The Integram: an Integral Enneagram of Consciousness; a model of consciousness, including all aspects, for designing practical paths of personal development and evolution.
Quick Links: jump to any section
No time? Listen to the podcast (7:15 min.) on Soundcloud in the background while you file, exercise, ride to work, etc.
Labels Are Static - We're Not
(click for podcast)

Forced Reductionism
"Once you label me you negate me." - Soren Kierkegaard

"When the individual must live up to the label, the self ceases to exist. The same is true of self-labels. You could be negating yourself by identifying with your trademarks, rather than your own potential for growth." ― Wayne W. Dyer, Your Erroneous Zones
As our lives get increasingly busier and more complicated, simplification has become more prevalent. We feel all kinds of pressure, and look for ways to reduce our workloads. Ironically, there's an element of this drive to simplify that actually makes things worse. We generally call this issue diminishing returns, and we find ourselves chasing those more and more.

One of the ways we simplify is by labeling, and as long as we're talking about inanimate objects, this isn't a big deal. We can talk about a "car" or a "tree," and unless we're going much deeper, the specifics aren't all that necessary. In this way, we're making our communication more efficient. If we want to go deeper, our labels can then have sub-labels, which can have sub-sub-labels, etc. A car can also be a sports car, a Ferrari, a red Ferrari, a fast, red, Ferrari, and so forth. Notice that as many labels as we're capable of generating, we still know very little about the car or the tree. In 15 different languages, the labels would change, and still no real understanding would be achieved.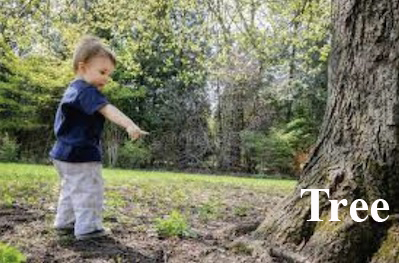 Where we get into even more trouble is when these labels get applied to living beings, especially other humans. A singular label cannot describe the richness and multitude of characteristics of a real life human being. We humans are dynamic, organic, growing, changing entities, whose descriptions eclipse any material object.

This means that any labeling we do of our fellow humans must be incredibly reductionist. Reductionism tries to simplify by removing what's perceived as inessential. The problem is that perception is limited to begin with, so we're getting into a recursive, vicious cycle. This inaccurate label/assessment creates approximate meaning at best. Settling on that label, it's rare to go back, look for what was removed, and add it back in to the equation, and then start over. That means these labels can easily turn into stereotypes, which we know de-humanize us.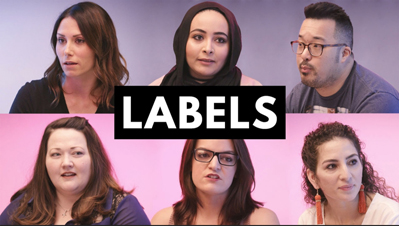 Missing Important Information
This reductionist method of labeling results in a lot of conflict and missed opportunities. It's been totally overused in the corporate world, as a misbegotten attempt to simplify management and HR concerns.

For example, a client of mine (let's call him "Bill") was labeled as a "driver." The label didn't say anything about him other than how people perceived his behavior. This put him in a box, and prescribed how people "should" treat him (or avoid him.) Have you noticed that sometimes you're relaxed and sometimes you're anxious? Sometimes you're super involved and sometimes a little disengaged? Your behavior is driven by motivations crashing into the real world and adjusting for that. Your behavior is not "who you are." It's "what you do," and what you do is driven by who you are. It's actually a one-way street. You and I could do completely different things, given the same motivation, or do the same things with different motivations. To label who we are by what we do is incredibly inaccurate.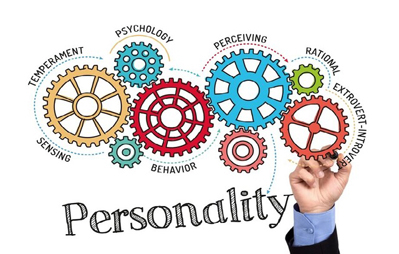 So we chose to look at why "Bill" felt the need to "drive," in the first place. What made him choose this tactic? Could he see getting the job done another way? What would need to change? Would he like to try implementing that?

When we looked at why he was behaving as a "driver," we uncovered much more relevant issues of trust and anxiety, that once addressed and solved, (better training and quality control milestones) transformed his behavior entirely and permanently. So he wasn't a "driver" anymore, and really wasn't one starting off. Driving was one strategy born of concern for the quality of work being turned out, and there were other ways to achieve that.

Labels take us further and further from the complexities that make us human. Generalizations follow, and those generalizations miss what's truly important. In a way, we could look at a label as a finger pointing toward the real thing. And as Bruce Lee once aptly said, "don't concentrate on the finger, or you will miss all of the heavenly glory."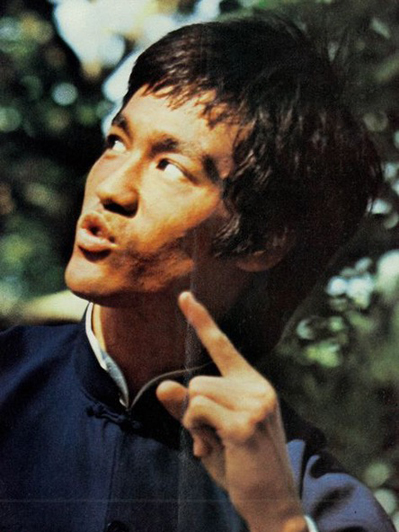 Want to learn more about how to become the best you possible? Come visit the web site, or better yet, contact me and see how we can design a program to fit your needs and desired outcomes.

- Ian J. Blei

****************

September Special:
Back to school?

Or even if you're not, there are plenty of expenses to deal with right now. From now until September 30th, I'm cutting fees in half for both Dynamic Exploration Sessions and Laser Single Sessions

"Ian has changed my life in so many ways and in all aspects. I have learned so much about myself, and grown into someone I never thought possible." - J.G., S.F.

"To say Ian has made a huge impact in both my personal and professional life, would be the biggest understatement. Words cannot express my gratitude to this man who has changed my approach and perceptions to life." - E.D., S.F.

"I felt overwhelmed and was beginning to doubt myself and my success. Ian helped me harness what I had within to do what was needed. He's extremely insightful and effective, and in no time I found myself focused, organized, and best of all relaxed and stress-free." - T.U. - attorney, San Francisco

Click to Schedule.

****************

Resource Links:

Phone/Tablet site

The Integram (TM) - the podcast series

Kind Ambition - 2nd Edition

****************
Welcome to the Integram, where consciousness meets intentional design. Enjoy!



The Optimizer
Ian Blei,
Director of the
Institute for Integral Enneagram Studies and
President of
Optimized Results
415.826.0478

Kind Ambition
Click HERE

Kind Ambition:
Practical Steps
to Achieve Success
Without Losing Your Soul

Kind Ambition
Fan Page
now on
FACEBOOK
Kind Ambition is about you having the tools to slide over to the driver's seat of your own life. Circumstances will always be changing, seemingly thwarting our plans, but we don't have to be thrown around by them. You can be in charge of your choices and actions more than you might imagine - yet.
Kind Ambition is written for you, as a practical guide you can use right now. It is a collection of insights and actions designed to help you move forward and get more out of your life at home and at work. The chapters hold to a formula of first giving you a new way to look at things, then offering you tangible Action Steps to try them out, and finally some things to notice when you do.
Kind words for "Kind Ambition"
"If you are interested in success, whether it is in running a large organization, a small business, or leading a satisfying life, you will find a right blend of rules, wisdom and wit in a digestible fashion that will serve to accomplish your objectives. The notion that kindness can be blended with ambition and made to work and serve the "bottom line" is enlightening, uplifting and satisfying."
-Steven Kiefel – CEO, Red Pill Media
"An easy to use guide for anyone who wants to achieve real growth and success. His sensible and practical tactics solve age-old challenges with real, how-to solutions. Best of all, Ian lives his work!"
-Romanus Wolter - Author: Kick Start Your Dream Business
Success Coach Columnist: Entrepreneur Magazine
Radio Host: Syndicated Kick Start Guy Segment
" We all face obstacles in our lives and careers. Some of these come from within, subverting our conscious intentions. The good news is: they can be overcome. The techniques and processes found in this book will help you on your way."
-Margaret Heffernan – Author: The Naked Truth: A Working Woman's
Manifesto on Business and What Really Matters
Syndicated Columnist: Fast Company Magazine
"A scientifically-based, spiritually-awake, (and smart and funny) guide to making the most of your life. Ian Blei provides the know-how, the inspiration, the structure and all the tools you need in this straightforward and inspirational book."
-Lisa Betts-LaCroix, Past President of SF Coaches
Star of Unapix film, "Dance Me Outside"
" Ian Blei shares his deep insights in simple and straightforward ways. His work continues to inspire me whenever I feel I'm getting stuck in some area of my life."
-Roy King, III , Director Pacific Development Partners