Conscious Communication: bringing communication up from "auto-pilot" and reactive, to thoughtful, responsive, and above all, intentional.
No time? Listen to the podcast (5:53 min.) in the background while you file, exercise, ride to work, etc.
Emotional Resilience
(click for podcast) (5:53 min.)

Snapping Back
Let's face it, stuff happens, and we get derailed; taken off track. Now we're in a state where we're not being productive, we're not really present for people or ourselves, and we're literally losing time (as in our life-time.) Some of us stew, some ruminate, some bring themselves to a boil over and over again. None of that solves the issue, processes the emotions (as in moving on) or serves us in what we were doing when we got taken off track.

If we could just snap back faster, the benefits would be thousand-fold on every level. There is a corollary in physical health, when we look at cardiac recovery time. The objective is to have the proper increase in heart rate under stress, and see how quickly we return to normal when the stressor ends. If our heart rate takes a long time to come back to normal, we're in trouble. Its' the same thing with our emotional recovery time; the longer it takes to come back to normal after the stressor, the worse off we are.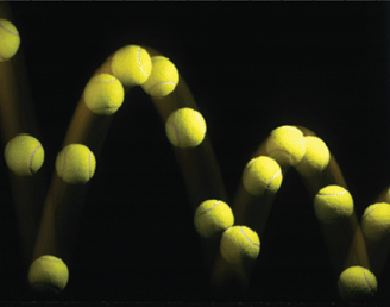 Using a combination of several practices, including what I call Component Parts Work in my coaching programs, we can minimize the time lost to being upset, angry, disappointed, and all the other triggers we're going to face every day. What once might have upset you for days (losing valuable, productive time) may now only bother you for an hour or so. What bothered you for an hour, might be a momentary twinge.

Choosing Our Interpretation
To give you a peek into the process, you know that depending on how you're feeling, your interpretation of something changes. What was exhilarating is now dangerous. What was a challenge now looks insurmountable. What looked impossible now looks like a breeze. Those things didn't change; you did. Now what if you could have intentional, conscious access to a "part" of you that had an interpretation (perception) that served you particularly well. This would be just as viable as any other of your interpretations that you'd have on any given day. After all we're talking about one of your real perceptions or interpretations.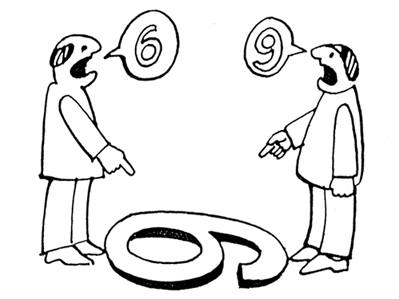 Now what if you could train your mind to habitually go for your resources to enrich your life, rather than having your mind habitually repeating the narrative of what triggered you. Which will serve you and the greater good?

This "skill-set" is called Emotional Resilience, and may be one of the most important and far reaching skills we can learn. This isn't detachment or stuffing, or any of the host of band-aid actions we might take. When we have Emotional Resilience, our heart rate goes up to match the trigger stimulus, and comes back to normal quickly enough to not lose ourselves or valuable time.


The Bottom Line
We can feel our feelings without being compelled to act them out as if in a play. We'll feel them just as deeply. We just won't lose productive time. And beyond the obvious benefit of not feeling angry, frustrated, or disappointed, getting our time back is a huge benefit. And in keeping with this theme of time, we can be fully engaged in the present, rather than having our heads stuck in the past, while the future slips by.

- Ian J. Blei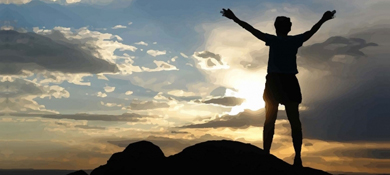 ****************

Special Offer -
Cornucopia Time Again:




November means Thanksgiving, and "Gratitude" becomes a magic word. I'm offering a cornucopia of goodies this month, including some sales early for the Holiday Season as well, so you can get a head start on getting ready.

Three offerings to start: from "Kind Ambition" to "Dynamic Discovery Sessions," to my annual "Family Communication Triage" sessions to remove the stress from those family get togethers. After all, when we understand how we (and everyone around us) ticks, we're incredibly competent, confident, and at ease.

Click to Schedule.

Everything is being offered at half-off for a limited time, so come see what you can grab up while the goodies last.
Click here for the SALE page!!!

****************

Quick Communication Tip

The Fluidity of Interpretations
We get very used to thinking that our perceptions are The Truth, as the alternatives can be scary. After all, if our perceptions are totally "wrong" how can we know when to cross the street safely? Well life is more complex than black and white, and the "truths" that we're looking at here are more about how we interpret events.

As anyone in sales (especially telemarketing) will tell you, if you interpret hearing "no" as a personal rejection, you're not going to last very long in that job. If you interpret that "no" as a permanent answer, never to be re-visited, or pervasively what you will always hear from everyone, every time, that interpretation will not serve you at all. In fact, it will make you miserable.

There are times when we interpret things one way, and times when we interpret them another way; and this means that on some level, they are both "true" for us. If they are both true, then selecting the one that serves you (and others) would be a preferable choice. The big secret? It is in fact a choice. You just need to learn how to do this.

Want to learn more about how your communication can hold you back or catapult you forward? Come visit the web site, or better yet, contact me and see how we can design a program to fit your needs and desired outcomes.


****************


Resource Links:

Conscious Communication - the podcast series

KG Stiles: "Conversations that Enlighten and Heal"
Ian Blei on Kind Ambition and the Integram (TM)

Kind Ambition - 2nd Edition

Got Blog? come visit the Blog.


****************
Subscribe to the Conscious Communication Chronicle
Welcome to the Conscious Communication Chronicle, sharing how Conscious Communication results in success, and how you can achieve yours. Enjoy!



The Optimizer
Ian Blei,
Director of the
Institute for Integral Enneagram Studies and
President of
Optimized Results
415.826.0478

Kind Ambition
Click HERE

Kind Ambition:
Practical Steps
to Achieve Success
Without Losing Your Soul

Kind Ambition
Fan Page on
FACEBOOK
Kind Ambition is about you having the tools to slide over to the driver's seat of your own life. Circumstances will always be changing, seemingly thwarting our plans, but we don't have to be thrown around by them. You can be in charge of your choices and actions more than you might imagine - yet.
Kind Ambition is written for you, as a practical guide you can use right now. It is a collection of insights and actions designed to help you move forward and get more out of your life at home and at work. The chapters hold to a formula of first giving you a new way to look at things, then offering you tangible Action Steps to try them out, and finally some things to notice when you do.
Kind words for "Kind Ambition"
"If you are interested in success, whether it is in running a large organization, a small business, or leading a satisfying life, you will find a right blend of rules, wisdom and wit in a digestible fashion that will serve to accomplish your objectives. The notion that kindness can be blended with ambition and made to work and serve the "bottom line" is enlightening, uplifting and satisfying."
-Steven Kiefel – CEO, Red Pill Media
"An easy to use guide for anyone who wants to achieve real growth and success. His sensible and practical tactics solve age-old challenges with real, how-to solutions. Best of all, Ian lives his work!"
-Romanus Wolter - Author: Kick Start Your Dream Business
Success Coach Columnist: Entrepreneur Magazine
Radio Host: Syndicated Kick Start Guy Segment
" We all face obstacles in our lives and careers. Some of these come from within, subverting our conscious intentions. The good news is: they can be overcome. The techniques and processes found in this book will help you on your way."
-Margaret Heffernan – Author: The Naked Truth: A Working Woman's
Manifesto on Business and What Really Matters
Syndicated Columnist: Fast Company Magazine
"A scientifically-based, spiritually-awake, (and smart and funny) guide to making the most of your life. Ian Blei provides the know-how, the inspiration, the structure and all the tools you need in this straightforward and inspirational book."
-Lisa Betts-LaCroix, Past President of SF Coaches
Star of Unapix film, "Dance Me Outside"
" Ian Blei shares his deep insights in simple and straightforward ways. His work continues to inspire me whenever I feel I'm getting stuck in some area of my life."
-Roy King, III , Director Pacific Development Partners