The Integram: an Integral Enneagram of Consciousness; a model of consciousness, including all aspects, for designing practical paths of personal development and evolution.
Quick Links: so you can jump to any section

Feature Article

No time? Listen to the podcast (9:05 min.) in the background while you file, exercise, ride to work, etc.
Upcoming Events
Feature Article
Special Offers
Resource Links

All Those Extra Buttons
(click for podcast)

A popular myth about our brains says that we only use a small portion of it; and if by virtue of some fantastic drug or mutation we could use all of our brain, look out! Although disproven long ago, the idea keeps popping up, because it's so attractive. Who wouldn't want to have access to all of their potential? This could be the Holy Grail for our lives. Imagine increasing your I.Q., being able to solve problems in a fraction of the time, be in command of your emotions, and increase your productivity many times over. The possibilities and benefits just go on and on.

What if there's a piece of that myth that isn't entirely fantasy? What if you could in effect, increase this kind of functionality in your brain? We can look at the myth with a slightly different filter. We just need to look more closely at our meaning of the word "use." From a perspective of looking at the brain from end to end, we do in fact use all of the territory between our ears, but how we use it is another story.

If you were to look at a square mile of Wichita and a square mile of Manhattan, you could say that in each case, the square mile is being used. A huge difference is the density of the "wiring." Even if we use the corollary of population density, we're drawing a pretty clear picture of the difference between two seemingly identical brains.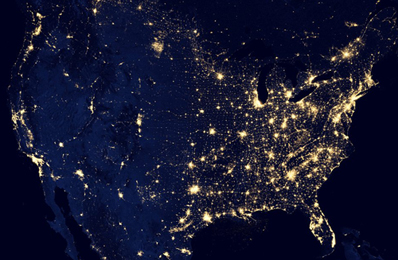 This is where we readdress that definition of "use." For example, you can use a Thesaurus or a Dictionary for a doorstop, but that isn't necessarily getting all the benefits they offer. Indeed it may seem that some people primarily use their brains to keep their ears from touching, but in all seriousness, most of us don't fully utilize all the features that come standard with our brains.


What Does That Do?
Let's be honest. Have you taken the time to learn what every single button on your TV remote does? How about every single feature of every single program or app you have in your computer or phone? We've only got so much time.

Between TV remotes, computer programs, and the rest of our "labor saving devices," there seems to be a time-consuming learning threshold where we hit the brakes. We just learn the basics and move on, unaware of the possibilities we've never investigated.

In many cases, people buy brand new devices, promising features that are likely in our existing devices. And some people prefer a little ignorance, because if they don't know what they have, they won't miss not using it.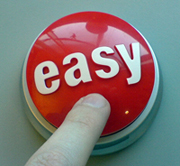 Obviously that's a pretty limited way to live. In the midst of this, you have a remarkable set of time-saving devices that came standard with being born, and this feature-rich, mostly untapped resource resides in your head.

There are areas of your brain that specialize in certain functions, but a far more interesting plethora of functions are the result of different areas of your brain working together, sharing information in a "wireless" environment.

We're not necessarily aware of the hundreds of thousands of neural, muscle, ligament, and tendon actions performed in harmony every time we get up from a chair, but they're doing their jobs anyway. We have proprioceptors offering feedback, counter-balancing weight distributions, load bearing, and equilibrium feedback, maintaining our positioning in space, and more. Our brains are taking care of all that without much conscious assistance, beyond our simple intention to stand up.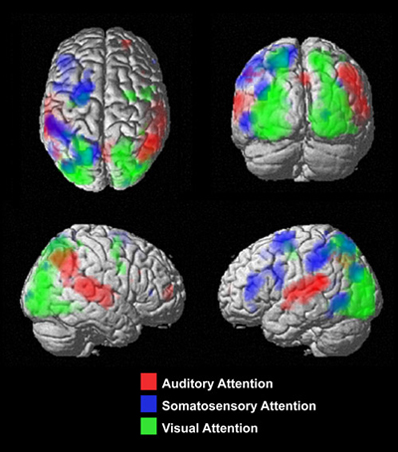 Our brains are not the singular organs we once thought of them as being. In fact we could look at our brain as a system, like the digestive system or respiratory system; a group of organs related to one another, crammed into our protective cranial helmets, and functioning together, with mechanisms we can learn to understand and use.


Your Brain's Features
It make seem simplistic, but much like our TV remotes, our brains have more features available to us than we've ever investigated. If we take a little time to learn about the mechanisms and systems in our brains, we can use them with the same ease and confidence with which we use all our other labor saving devices.

Many of the issues clients feel challenged by often share common roots. For example, on some level, Focus, Concentration, Confidence, and Willpower seem to show up as the culprits driving hundreds of other "symptoms." These areas can be directly improved by doing repeated exercises that aim for the mechanisms underneath our behaviors.

Last year I posted an Integram™ about Brain Training specifically, including some of the exercises you can do for brain fitness, and the resulting benefits. The first shift we need to make is recognizing things like focus, problem-solving, and willpower as not just ways of being, but actual mechanisms and systems within the brain, subject to our desire to improve them through neuroplasticity.

We can use Functional Magnetic Resonance Imaging (FMRIs) to see specific physiological signatures for given states, and find other ways to create that signature to help us achieve that state. For example, the physiological signature for expressed willpower and many of our executive functions includes a balance between sympathetic and parasympathetic nervous systems. This is a kind of equanimity between the "rest and digest" and the "flight or fight" systems, with neither exerting undue influence.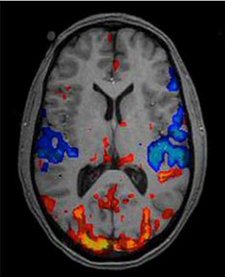 This is why learning how to achieve equanimity or evenness of mind increases all of our executive functions, which are hampered by stress. We quite simply think better; focus better, and problem-solve better, when we're in this balanced state. And this is a learnable skill-set, not an "if only" pipedream.

Another important feature we rarely take advantage of intentionally is our Reticular Activation System, which functions to help our neocortex determine waking vs. dreaming states. It also works as a primary sorting system for what your brain thinks deserves your attention. By intentionally focusing attention in specific areas, we can greatly influence and impact our very way of being in the world.

"attention density shapes identity. Repeated, purposeful, and focused attention can lead to long-lasting personal evolution." [Dr. David Rock – "Quiet Leadership; Six Steps to Transforming Performance at Work" Collins; 2006]

This is why a training program where you become the master of your brain and mind can enable you to reap literally thousands of benefits you might not have even dreamed of yet. If you want to do virtually everything you do better, smarter, faster, and with less stress, everything you need is right behind your eyes.

Want to learn more about how to become the best you possible? Come visit the web site, or better yet, contact me and see how we can design a program to fit your needs and desired outcomes.

- Ian J. Blei


****************

April Isn't Just For Fools:
Maybe this is the month for you to start playing with your own version of "Limitless," and see how you can increase everything from your problem-solving skills and I.Q. to your emotional resilience.

I'm offering 3 complimentary Dynamic Discovery Sessions to the first 3 people (who haven't already worked with me) who email me this month's secret word: "Hippocampus"

No, this isn't a summer camp for hippos, but a seahorse-shaped organ in your brain that plays a starring role in learning. Just put "Hippocampus" in the Subject Line of your email, along with your contact info, and we'll schedule your session.

"He combines his extensive knowledge of integral theory, the Enneagram, and neuroscience, in a seamless way (truly a Grand Unifying Theory of Everything), and helps you apply this greater understanding to whatever matters to you. He helps you build the trellis which you can hang any flower on that you choose.." - P.R., - S.F.

Each session is normally a $187.00 value, and will be worth much more to you in life-changing ways. Good luck! Click to Schedule.
Resource Links:

The Integram (TM) - the podcast series

Melissa Risdon's Raving Fan Radio Show:
Ian Blei on the Integram (TM) -understanding ourselves, each other, and our relationships

KG Stiles: "Conversations that Enlighten and Heal"
Ian Blei on Kind Ambition and the Integram (TM)

Kind Ambition - 2nd Edition

Got Blog? come visit the Blog.



****************
Subscribe to the Integram
Welcome to the Integram, where consciousness meets intentional design. Enjoy!



The Optimizer
Ian Blei,
Director of the
Institute for Integral Enneagram Studies and
President of
Optimized Results
415.826.0478

Kind Ambition
Click HERE

Kind Ambition:
Practical Steps
to Achieve Success
Without Losing Your Soul

Kind Ambition
Fan Page
now on
FACEBOOK
Kind Ambition is about you having the tools to slide over to the driver's seat of your own life. Circumstances will always be changing, seemingly thwarting our plans, but we don't have to be thrown around by them. You can be in charge of your choices and actions more than you might imagine - yet.
Kind Ambition is written for you, as a practical guide you can use right now. It is a collection of insights and actions designed to help you move forward and get more out of your life at home and at work. The chapters hold to a formula of first giving you a new way to look at things, then offering you tangible Action Steps to try them out, and finally some things to notice when you do.
Kind words for "Kind Ambition"
"If you are interested in success, whether it is in running a large organization, a small business, or leading a satisfying life, you will find a right blend of rules, wisdom and wit in a digestible fashion that will serve to accomplish your objectives. The notion that kindness can be blended with ambition and made to work and serve the "bottom line" is enlightening, uplifting and satisfying."
-Steven Kiefel – CEO, Red Pill Media
"An easy to use guide for anyone who wants to achieve real growth and success. His sensible and practical tactics solve age-old challenges with real, how-to solutions. Best of all, Ian lives his work!"
-Romanus Wolter - Author: Kick Start Your Dream Business
Success Coach Columnist: Entrepreneur Magazine
Radio Host: Syndicated Kick Start Guy Segment
" We all face obstacles in our lives and careers. Some of these come from within, subverting our conscious intentions. The good news is: they can be overcome. The techniques and processes found in this book will help you on your way."
-Margaret Heffernan – Author: The Naked Truth: A Working Woman's
Manifesto on Business and What Really Matters
Syndicated Columnist: Fast Company Magazine
"A scientifically-based, spiritually-awake, (and smart and funny) guide to making the most of your life. Ian Blei provides the know-how, the inspiration, the structure and all the tools you need in this straightforward and inspirational book."
-Lisa Betts-LaCroix, Past President of SF Coaches
Star of Unapix film, "Dance Me Outside"
" Ian Blei shares his deep insights in simple and straightforward ways. His work continues to inspire me whenever I feel I'm getting stuck in some area of my life."
-Roy King, III , Senior Partner/Channel Marketing Manager - Skype